Schedule a Visit or Interview
Convincing A Loved One That Care Is Necessary
---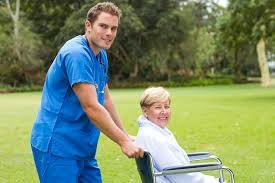 Schedule a Visit or Interview
One of the best pieces of advice that I can offer is that you should suggest that your friend or loved one visit the available communities. Encourage them to schedule and complete a tour while they can still be involved in the decision-making process. The last thing any of us would want is a stranger to make major decisions about our lifestyle and quality of living. Ideally, one should visit multiple different properties to have a clear idea of different living options. If you are considering in-home care, meet with multiple different caregivers until you find the best fit for your family.
If you would like to learn more about in-home caregivers or residential care facilities in your community or to schedule a tour of a specific assisted living facility, contact DrKnows toll free at 1 (844) DrKnows – that's 1 (844) 375-6697.
About
DrKnows
DrKnows is dedicated to providing
FREE
assistance to individuals and families seeking any type of care service for patients of any age.
To begin your search for care services now, contact us to
Start Care
or search our care provider listings.
You can also call us toll free at 1 (844) DrKnows -
that's
1 (844) 375-6697.
A DrKnows Care Advisor can help you find the best qualified care provider for your loved one - whether you are seeking a residential care facility, a home care agency, an independent in-home care provider, or a day program.
For more information about DrKnows, including how to find the right type of care to meet your needs and expectations, please visit our
DrKnows User's Guide
. If you are a care provider who would like to partner with us, please visit our
Care Providers
page.