Final Notes on Convincing of the Need for Care
Convincing A Loved One That Care Is Necessary
---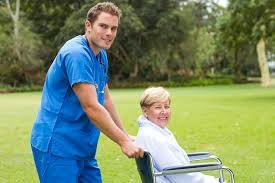 Final Notes on Convincing of the Need for Care
Gradually implementing care has consistently proven to be one of the most effective approaches. In my experience, successful families often start with increased vigilance and greater involvement of the family. For example, a daughter may call her mother on the telephone a little bit for frequently, starting with a friendly, innocuous topic. During the course of the call, she may gradually gauge how mom is doing with her medications, meals, and upkeep of the home. If there is cause for concern, she might stop by mom's house more frequently for a social visit, yet meanwhile inspecting how her mother seems to be coping with activities of daily living. Without creating confrontation or making condemning, derogatory statements, the caring daughter may refer to instances of unsafe behaviors as "teachable moments" to encourage her mother to accept additional care. For families who live far apart, these visits might be conducted via Skype or FaceTime. As time passes and need for assisted care increases, many family members become more directly involved with managing activities of daily living. Wisely, supportive family members also begin attending medical appointments as much as possible. When professional care is needed, especially if mom is resisting, the astute daughter may hire a "friend" or "companion" to provide part-time care. Since many elderly people are lonely and socially isolated, having a friendly, professional caregiver can become an enjoyable experience. Eventually, mom may require daily or around-the-clock care, but this can also become prohibitively expensive. The uses of in-home caregivers can be an important bridge when transitioning to residential care. Many patients with chronic disease transition from in home care to residential care.
If you would like to learn more about in-home caregivers or residential care facilities in your community or to schedule a tour of a specific assisted living facility, contact DrKnows toll free at 1 (844) DrKnows – that's 1 (844) 375-6697.
About
DrKnows
DrKnows is dedicated to providing
FREE
assistance to individuals and families seeking any type of care service for patients of any age.
To begin your search for care services now, contact us to
Start Care
or search our care provider listings.
You can also call us toll free at 1 (844) DrKnows -
that's
1 (844) 375-6697.
A DrKnows Care Advisor can help you find the best qualified care provider for your loved one - whether you are seeking a residential care facility, a home care agency, an independent in-home care provider, or a day program.
For more information about DrKnows, including how to find the right type of care to meet your needs and expectations, please visit our
DrKnows User's Guide
. If you are a care provider who would like to partner with us, please visit our
Care Providers
page.